By: Stacy Wescoe
July 14, 2020 4:24 pm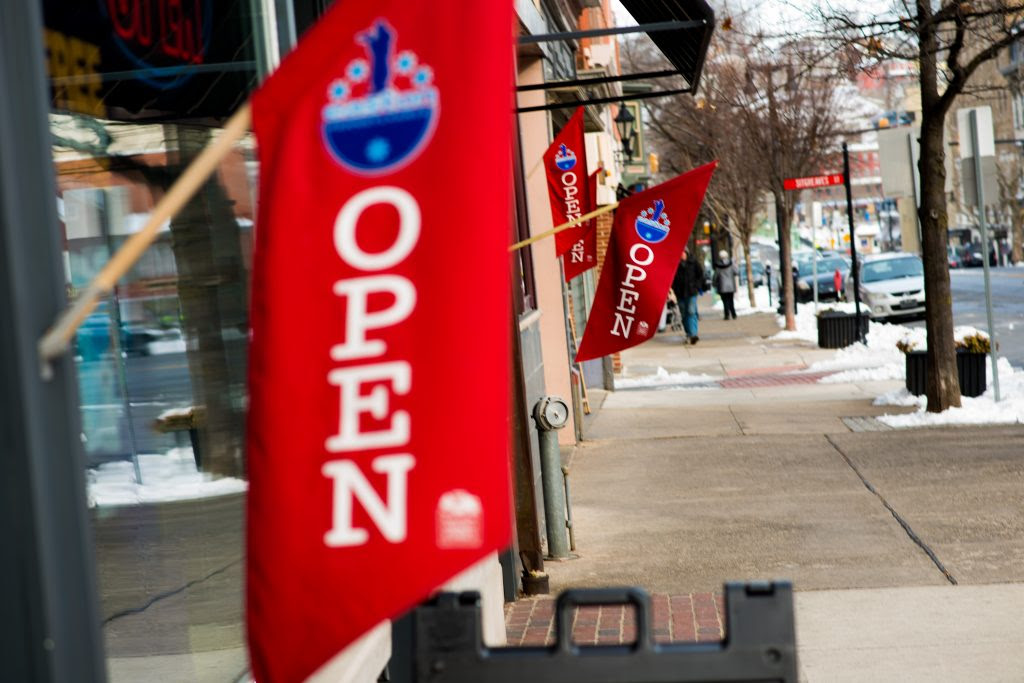 PHOTO/COURTESY GREATER EASTON DEVELOPMENT PARTNERSHIP –
The COVID-19 pandemic has had a devastating effect on the small business community and many mom and pop shops did not survive the shutdown and have shuttered for good.
It's a problem that has weighed heavy on the minds of those in economic development as they watch storefronts close one by one.
But in Easton, Kim Kmetz, manager of the Main Street Initiative, said she is also seeing something she wasn't sure she could count on – an influx of new business.
"I was afraid with the business closures there wouldn't be businesses that would want to come in," she said.
To be sure a number of valuable Easton businesses are now closed for good or moved out of the downtown, but it's not all bad news.
For example, Unwine with Art, a gift store and wine bar, closed. Kmetz said by the time she contacted the building owner to see if the Main Street program could help, there had already been two showings of the storefront.
Two hair salons did close, but one didn't stay vacant long as Sweet Girlz bakery used the opportunity to expand into the former space.
In fact, she said the activity is much stronger than she expected.
"Once we went into the yellow phase I have been starting to hear from people again," she said.
She noted that three new businesses have opened downtown since the city went green.
One of them, ERA The Vintage Shop at 140 Northampton St., had been all ready for its grand opening just as the pandemic began in March and stores were ordered closed. The closure postponed the grand opening until the beginning of July, but it didn't stop it.
A new hair salon has also opened. Salon Authentic is at 75 N. Fourth St.
One Source Staffing also opened an office at 11 N. Third St.
Manager Erin Traina said One Source had been looking to open an office downtown even before the pandemic, because they saw it as a growing area where businesses would be looking for staff and people would be looking for jobs.
Since the pandemic, she said the need has grown. As businesses reopen they have new staffing needs and many people who lost their jobs over the last few months are looking for new employment.
"There are struggles on both sides. We're hoping to bridge that gap," Traina said.
More new businesses are on the horizon according to Kmetz.
CIAO, an Italian deli and sandwich shop hopes to be open by the end of July at 12 N. Third St.
And, tie dye artist NeNe Pender has signed a lease to open a bricks and mortar location at 15 S. Second St. for TrueHue Creations, where she will sell the tie dyed clothing and gift items that she makes.
Kmetz said she hopes to have news about even more businesses looking to locate in downtown Easton soon.
"Most importantly I think it's refreshing and uplifting to know there is an interest in theses spaces," she said.